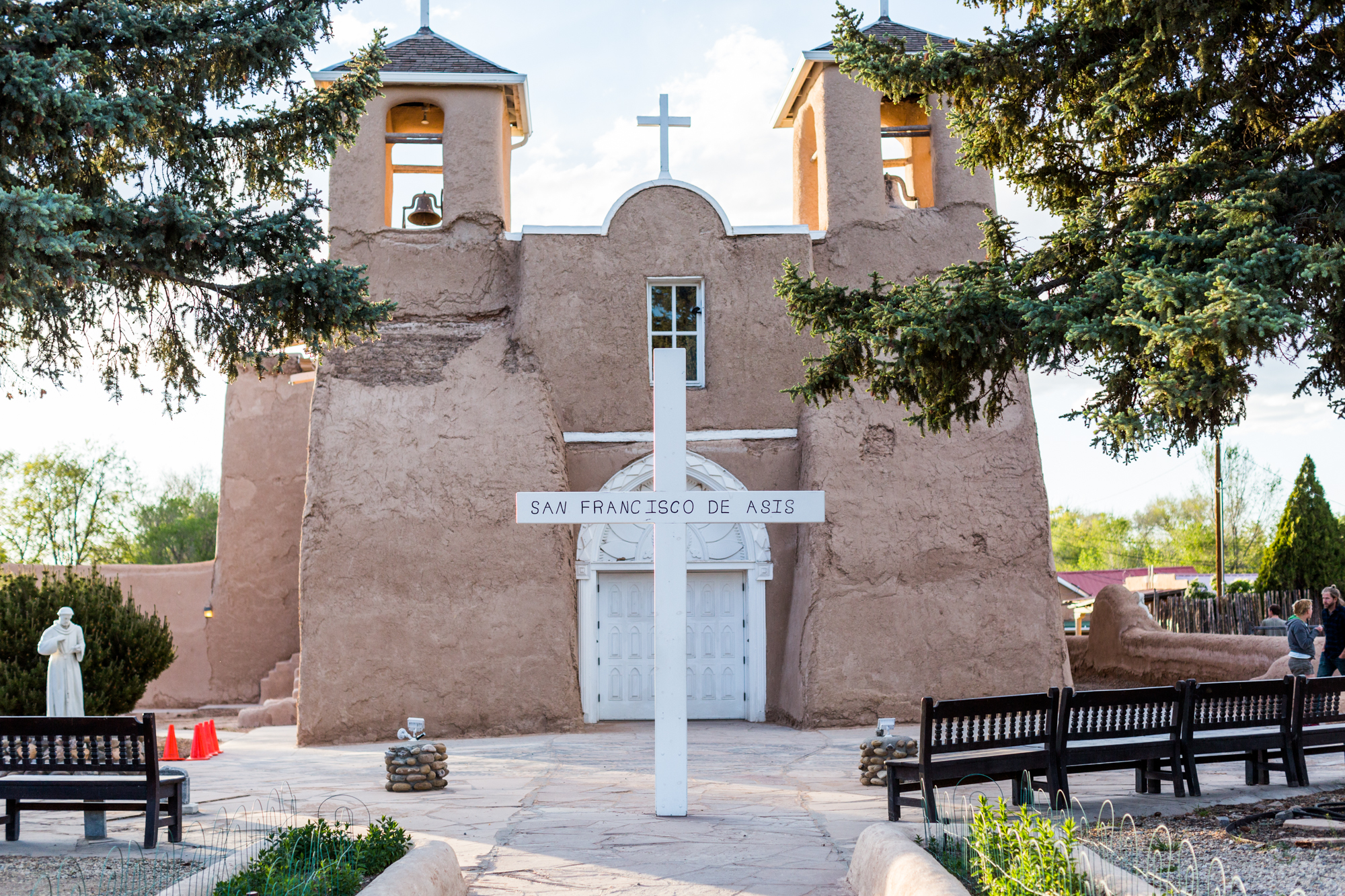 Our Road trip has officially started! Yesterday we spent a lot of time on the road, we drove to Santa Fe, NM. The group divided in two and we Caravanned in two vans.
During our first day on the road we did a couple of stops. The most important for me was Taos, NM. There besides eating tacos, we went to St. Francis Church. That church was photograph by Ansel Adams and Painted by Georgia O'keeffe.
I tried to take my time taking some pictures and living the experience of being there.