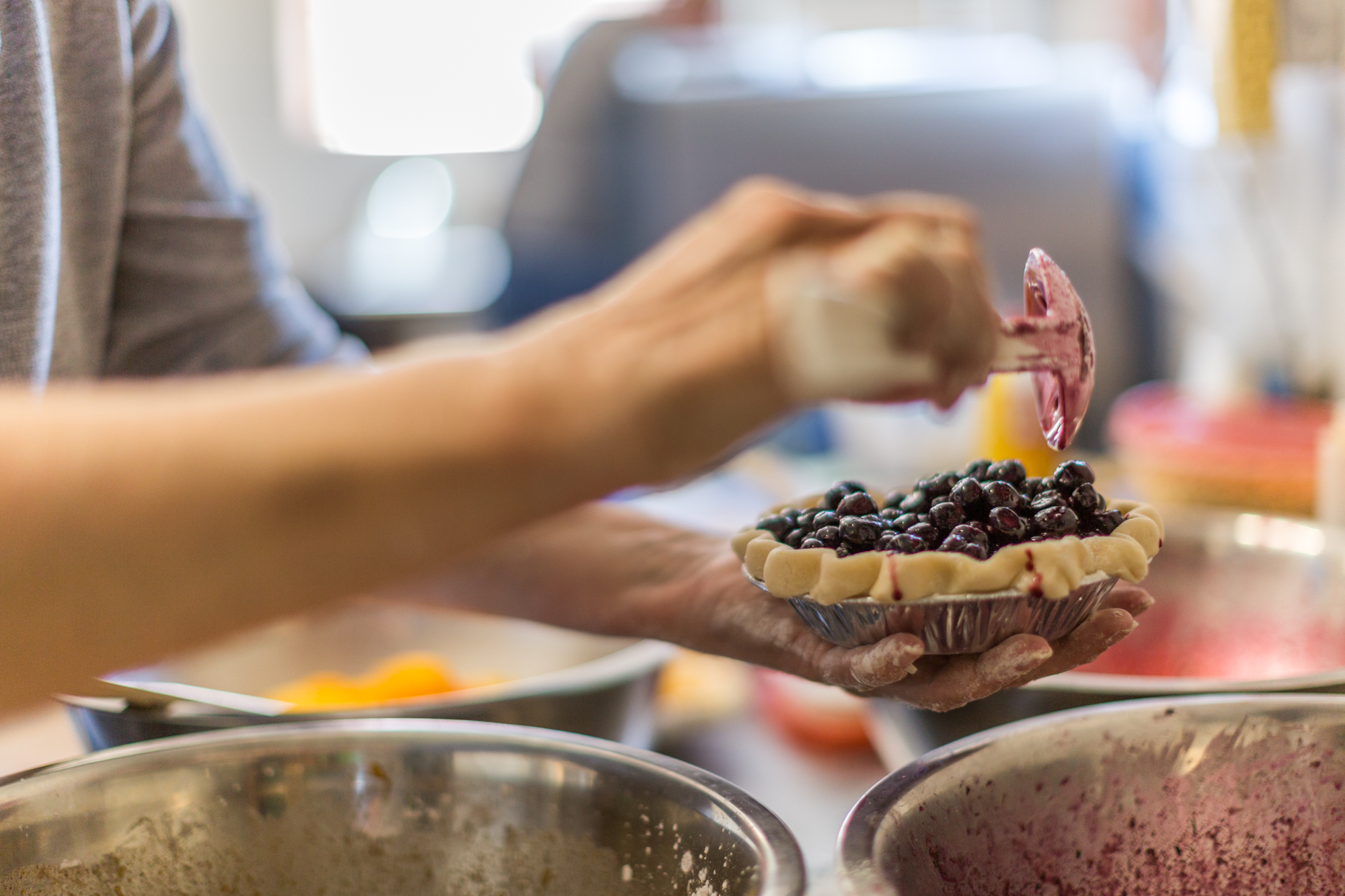 One of the most important things I've learned during Field School is the importance of being aware of the "experience" of the moment. In these days we've been thru a lot and each event was an experience that taught me things.
On our way to Navajo Nation, we stopped at Pie Town. Once we got there we went to have lunch at The Gatherin' Place. They were out of pies so we had to wait for them to bake fresh pies. While we waited, I asked If It would be ok for me to take some pictures while they made the pies. They were very friendly and didn't have any problem with that.
it was a great experience, Theres nothing more american than pie. I was in a kitchen where some of the best pies in the country are made. It was something unexpected and I witness everything with my own eyes.