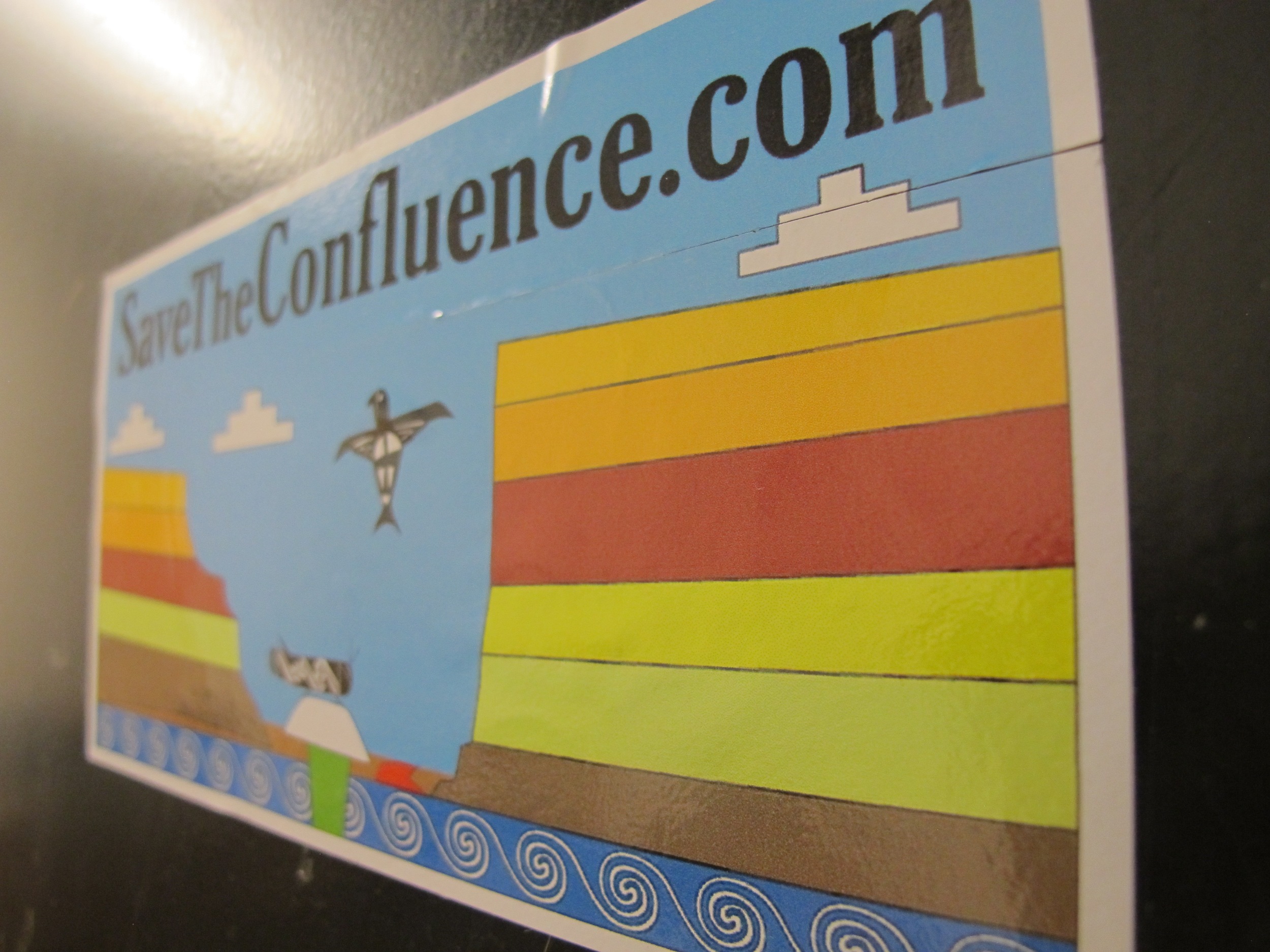 UNDERMINING starts by discussing the Peabody mining industry's affect on the Navajo and Hopie land, then segues into a critique of land art as emotionally distant, lonely, pseudo rural; urging artists to "take some responsibility for the things and places they love…" Lucy Lippard's article brings to mind Jason's caution: not to speak for Native people, but to capture their voice.
How, as a white woman, do I avoid the aloofness of the land artist and take responsibility, bringing to light the abuses inflicted on minority groups? During the lecture at Chip's house I was disturbed to discover that after everything: after pushing Native American's onto tiny lot's of infertile land, disrespecting sacred sites, disgracing native's cultural values, we as a nation are still continuing to rape native's land with uranium mines and fracking. I'm consumed by the guilt of inheriting the ugly history of the privileged. Sticking a "Save the Confluence" sticker on my studio door seems like an insultingly trivial act toward reparations. I wrote a poem about the guilt, hopefully in the future I will figure out how to use my skills as an artist to address some of these social injustices.
I was born in a classroom with clothes on my back. money shoved in my pockets—
slid sideway into skin soaked in guilt hung to dry, white.
They died my hands red, clipped my tongue into that of a forked serpent's branded the handle of a whip into my palm.
I've worn this white for 27 years, I've done my time. Can I check it in? Can I change?