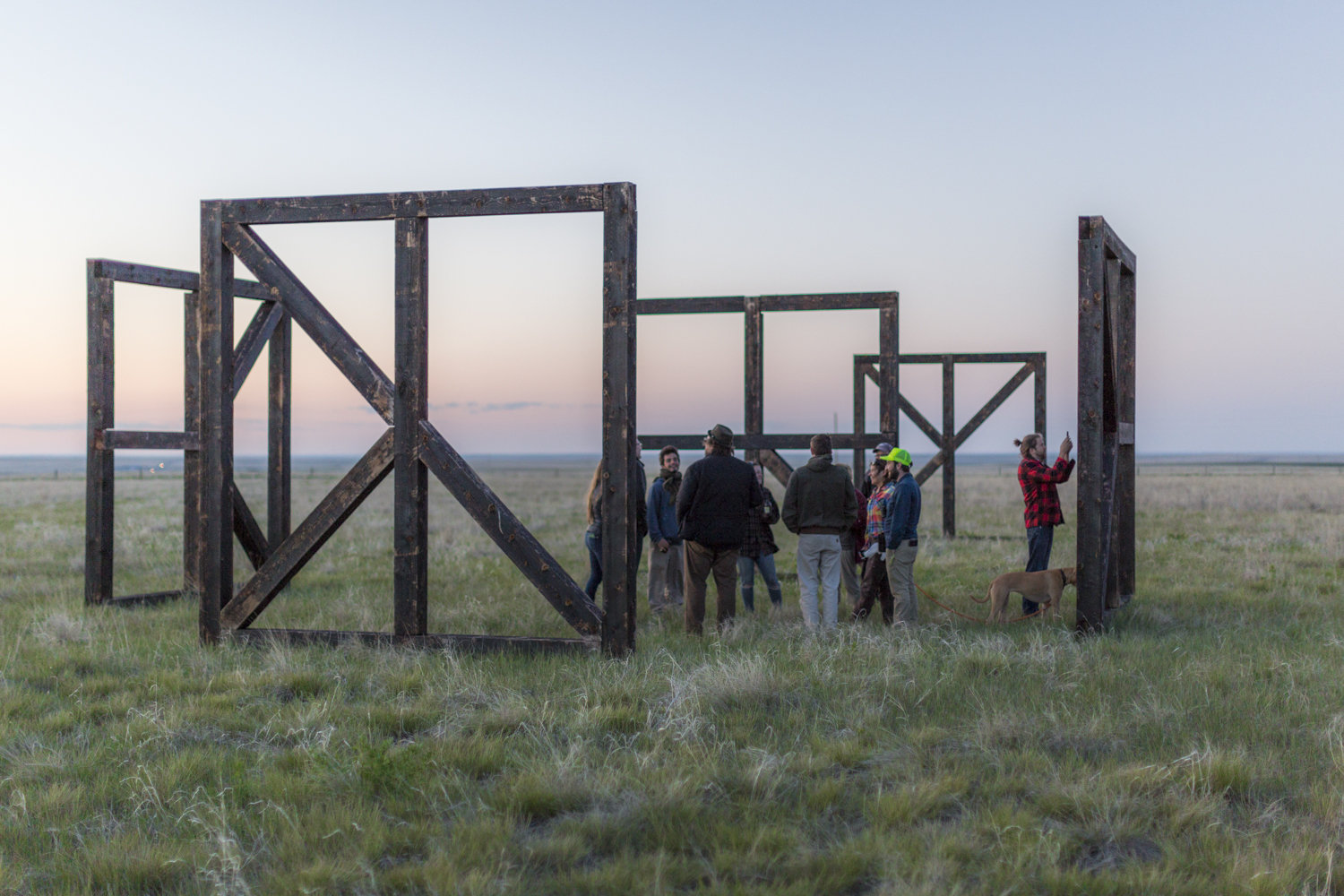 Several days ago, when we first got to the Feed Store / M12 Studio, one of the first things I saw was a picture of a structure that was hanging on one of the walls.
After Listening to Richard and seeing his presentation on the evolution of his work and the explanation of M12 we drove to Last Chance, Co. There, on a field, was the structure from the picture.
We got there just as the sun was setting down, I believe it was a great experience being able to interact with the piece, and seeing in person something I had earlier seen in pictures.